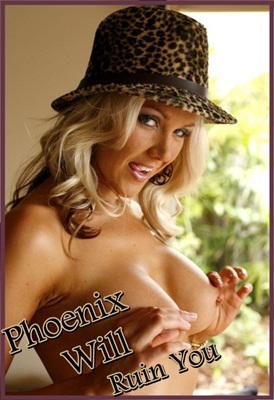 I have my notorious ways to ruin you and my favorite way of course, is financially.  My tits do lots of damage to men. I can lure any man with my tits.
I dated a rich married guy and he was totally obsessed with my gorgeous tits. I use to play a game with him. He would get the two of us a penthouse suite and I would take my shirt off and lay across the bed with just my bra on. He would beg me to see my tits. I teased him and said the only way he gets to see my perky breasts was if he gets out his big, fat wallet and shoves large amount of bills in between my tits. He got bored with his wife's small tits and he would give anything and any amount of money to see mine.
My tits completely ruined my married fling and I will guarantee my beautiful tits will ruin you as well.